FTXT Signed a Strategic Cooperation Framework with Sinopec Group, Hebei Branch.
Source:FTXT | Release time:2021-05-25 | Views:4131
On May 25th, 2021, FTXT Energy Technology Co., Ltd. signed a strategic cooperation framework with Sinopec Group, Hebei Branch.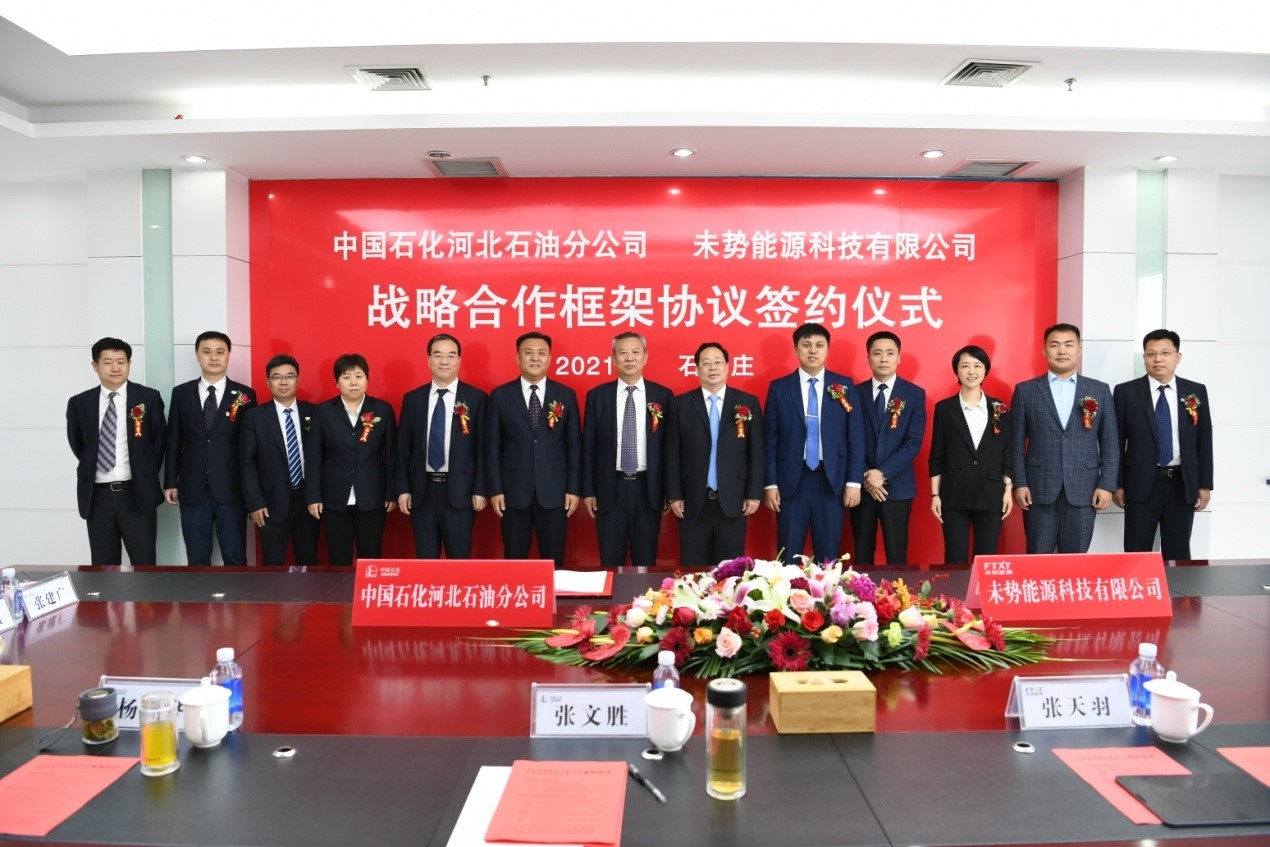 The two sides carried out in-depth cooperation on hydrogen energy production, storage, transportation, and application,so as to help the Beijing-Tianjin-Hebei have a coordinated development of hydrogen energy industry. Besides, they will build demonstration application scenarios of hydrogen energy and fuel cell industry chain, and provide technical solutions for energy transformation in the transportation sector.
Zhang Tianyu, chairman of FTXT, said the cooperation between FTXT and Sinopec Group, Hebei Branch, marked that the hydrogen strategic layout has entered the stage of full implementation. And the two sides will integrate their structures to construct ecological industry chain, carry out double layout in both energy and commercial vehicles. Relying on hydrogen energy as the driving force to build a higher dimension of clean energy ecology. FTXT takes "zero carbon" energy revolution as the direction to help our province and the country become the benchmark of global transportation energy transformation.