FTXT Energy Signed Strategic Cooperation with Rockcheck New Energy
Source:FTXT | Release time:2022-06-25 | Views:3186
At the event, FTXT Energy signed a strategic cooperation agreement with Rockcheck New Energy. Mu Huijun, vice president of FTXT Energy, and Liu Zhijun, general manager of Rockcheck New Energy (Tianjin) Hydrogen Technology Co., LTD., respectively signed the agreement on behalf of both sides.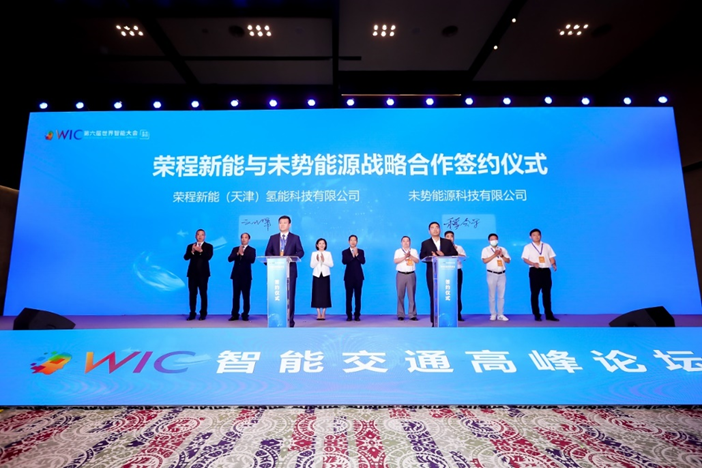 According to the agreement, the two sides will jointly expand the commercialized operation of hydrogen energy and fuel cell industry chain resources in the field of transportation, steel and energy to build the value chain of the hydrogen energy industry. At the same time, it will promote thousands of steel logistics transport heavy truck in North China, and jointly carry out in-depth carbon reduction action in the steel industry. This is also a major exploration project in the global steel transportation industry.
In the future, the two sides will adhere to mutual support and win-win cooperation, and expand cooperation channels and innovate cooperation mechanisms, and jointly promote the development of zero-carbon green transportation in the steel industry.